Leave it to Pyramid Atlantic Art Center to be able to round up dozens of local artists. Their last exhibit, 10×10, featured over 60 local artists' work with one restriction­ that their piece stays within the bounds of a 10 inch by 10 inch canvas of their choosing.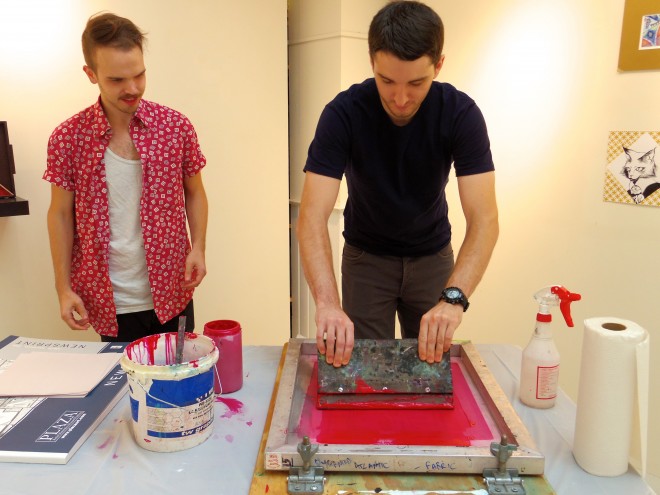 We joined them for their opening reception on Saturday, July 19th to see all 75 works on display, try out screenprinting and awe over some 10×10 books made with unique and handmade paper.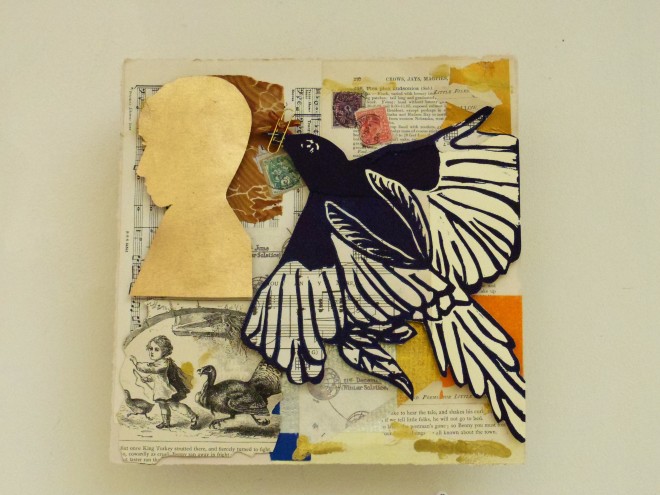 It's so classically Pyramid Atlantic. We don't recommend trespassing­ but the papermaking studio is awesome if you haven't seen it.
All work was done by local artists and was being sold for $50 apiece with the proceeds going to Pyramid Atlantic.
Their next exhibit, We Came, We Saw, We Drew, opens Friday, August 1st and runs until the end of August featuring the wild world of illustration.
---