Have you crafted away your troubles at one of Silver Spring's Crafty Hours yet? After all the fun at Fenton Street Market's June Etsy Craft Party (as a part of Etsy's worldwide annual Craft Party), monthly crafting hours in the neighborhood were a must. FSM and Pennyworth Thrift Shop teamed up to bring people into Pennyworth to craft for an afternoon in July, and Kefa Cafe graciously kept their doors open late for craft enthusiasts for the August Crafty Hour after PW's unfortunate temporary closure.
Not a crafting expert, you say? No need! This no structure, craft-what-you-will get together is perfect to unwind, get your hands on some glue and get to know your neighbors. Projects you may see people working on: t-shirt quilts, knitting and embroidered of photos of Silver Spring's iconic stops. It's a perfect place to keep in great company while finishing that blanket you started knitting last year.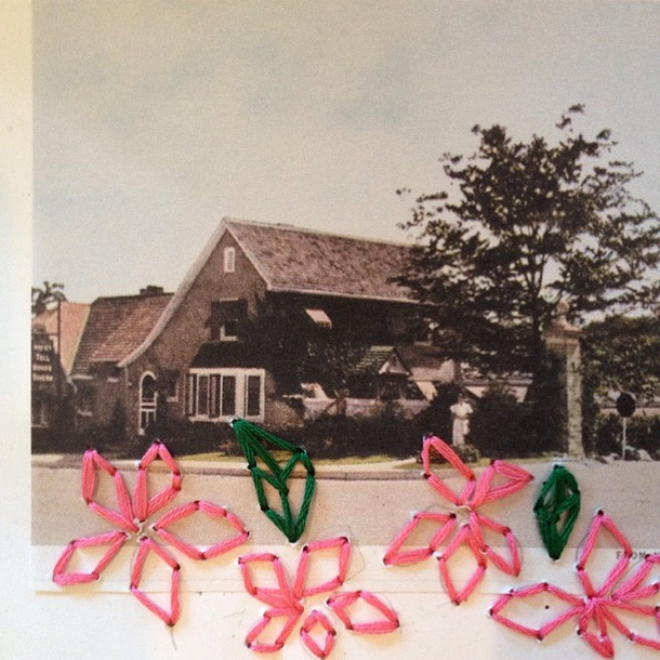 The next Crafty Hour will be on September 25th from 5-8pm. Now that Pennyworth Thrift has reopened the Crafty Hour will be held there. Details here.
---