Since September 18th the American Film Institute has been hosting its 25th Latin American Film Festival.  As part of the festival the AFI Silver will feature an advanced screening of the animated film, The Book Of Life.  The screening will be held Sunday, October 5th at 3:00 p.m. and will be followed by a Q&A with Director Jorge R. Gutierrez.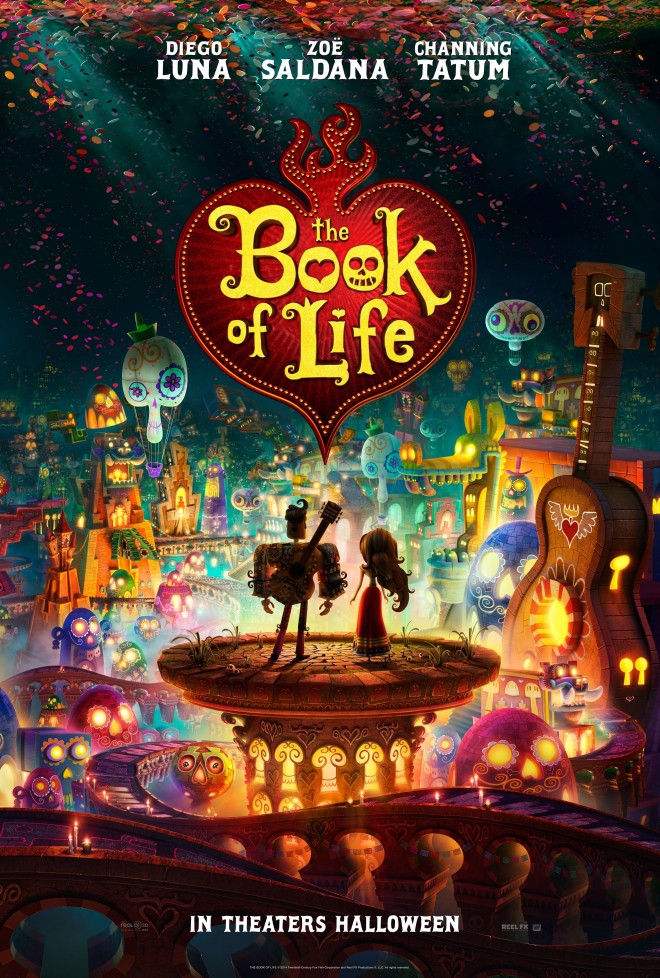 Admission is free, tickets will be available at the box office the day of the screening.  For those who cannot make the showing, The Book Of Life is set to open October 17, 2014.
Silver Spring Inc will be at the screening and Q&A.  You'll be able to hear our thoughts on the film and Q&A through a special edition of Movie Nightcap that will take place directly after the proceedings.  We are also excited to share that we will be having a special guest for the episode, Director Jorge R. Gutierrez.
Silver Spring Inc is incredibly excited for this event.  It's been a privilege to work with both the AFI Silver and Mr. Gutierrez and his team.  We also want to give a big shout out to Meagan Healy (@MinnieMoonPress) for all of her help. Our involvement with this event couldn't have happened without her passion and generosity.
We hope to see you this Sunday.  If not, please stay tuned for details on our special edition of Movie Nightcap!
The Latin American Film Festival ends October 8th and there are many great films left to see.  Be sure to check out the schedule here.
---