Gifts, gifts gifts. Aren't we over that yet? For me at least, the arrival of Christmas morning is such a drag. No more shameless merriment and excusable singing of Christmas carols while grocery shopping; my sweaters all have to look appropriate and not intentionally ridiculous – it's just sad.
The best part of the holidays is the beginning – when everyone's still in a good mood, anticipating a few days off of work, and maybe having that eggnog they only have once a year. There's hope; there's optimism; shared holiday experiences to be had! Forget giving gloves to other job-having adults for your office holiday party – they can buy those themselves. Here's how to enjoy the holiday season to the fullest with everyone: friends, family and even casual lovers.
See a classic movie: AFI is crawling with heart wrenching, nostalgic holiday hits this month ranging from White Christmas to A Muppets Christmas Carol. You'll definitely catch my husband and I fighting over whether he's going to force me to sit through It's a Wonderful Life or if I'm going to cry on his shoulder through Little Women. There's something for everyone at AFI. Plus you can gift a friend an AFI movie ticket – they even put it in a tiny envelope with a movie sticker on it! Those little things count! I got one of those once and I'm pretty sure I still have the envelope – it has a sticker on it with those red ruby shoes from that movie… You don't just throw that away!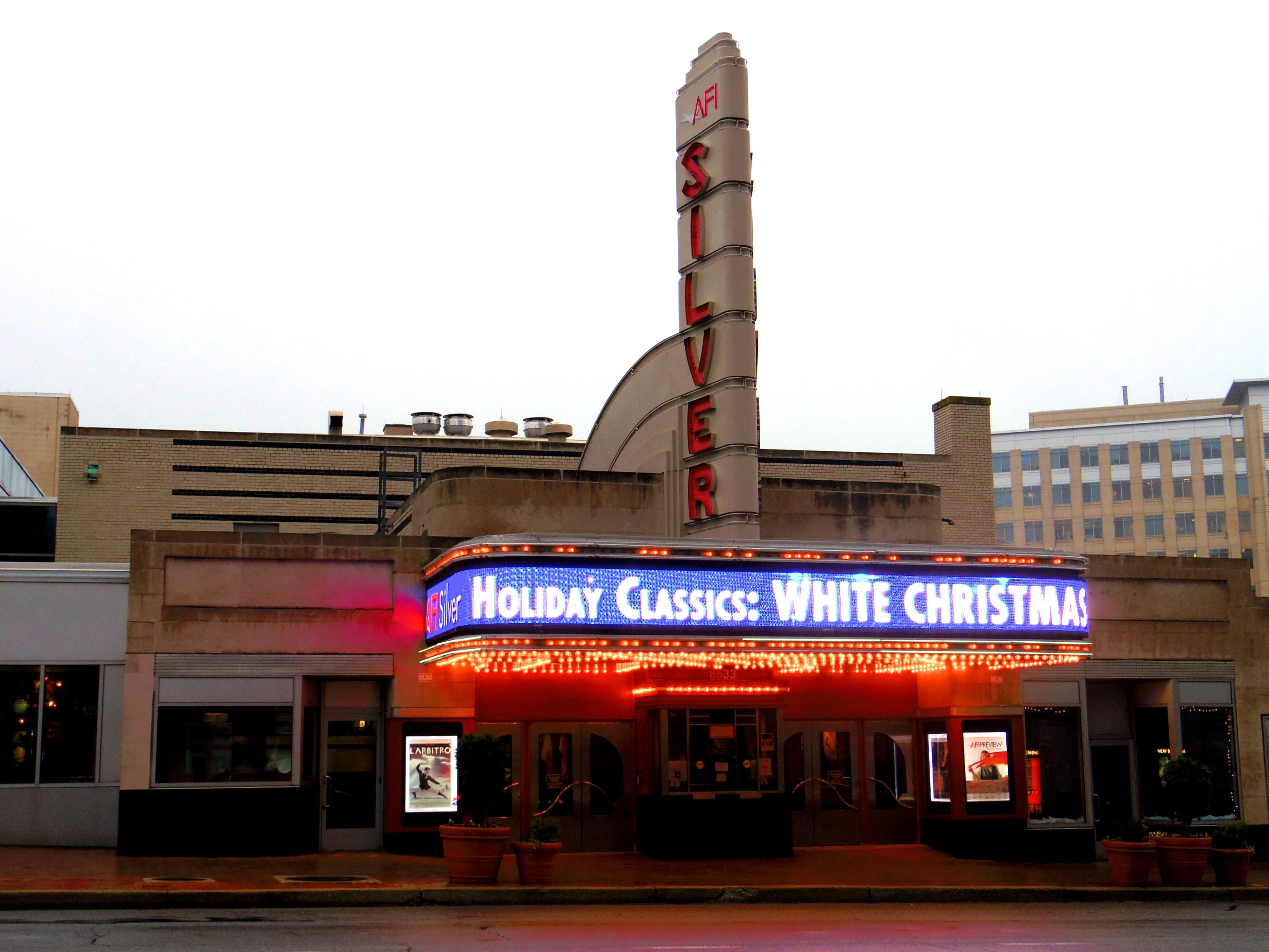 Classy drinking at Denizen's for Sheperd's Table: On Monday, December 15 head over to Denizen's with an item off of the Sheperd's Table wish list and get a free sample pour. Bring three items and get a free pint! So far in my Denizen's experiences, this is not my shameless fun drinking spot- it's my hipster-with-a-job drinking spot! So keep it classy this holiday season, give to charity and take a co-worker whom you're trying to bond with. (See how I used whom? CLASSY.)
Drink, drank, drunk at Quarry House Tavern's Calypso Christmas: Thursday, December 18 head over to QH for beer, music and holiday ridiculousness. DC Brau is taking over the taps for the night pouring $5 drafts starting at 4pm. Live music starts at 8 and there's no cover! Just bring an unwrapped toy to donate to Toys for Tots. What a great holiday treat – I bet all those good pats on the back you'll give yourself for saving poor kids' Christmases will outweigh all the regret and shame you'll feel during your Friday morning commute. A perfect alternative Friends-mas night out. #QHforthewin!
Smooth Yoga at Willow Street Yoga: Friday, December 19 grab a yogi friend and join in on Willow Street Yoga's evening of live jazz by the Nicole Saphos Trio and a vinyasa yoga session lead by Natalie Miller. Perfect for a chill evening in DTSS to prepare for the madness of the week ahead. (Last minute shopping, you are our nemesis!) This also makes a great gift for said yogi friend, as you do have to register for the workshop. Treat them to this pre-holiday evening and then head out for a night on the town! Make it really memorable with a Piratez Tavern gallon of grog and some pumpkin pie. Holidays = pie. Everyone knows that.
Okay, okay – we know that not all of you are young, irresponsible, childless millennials like some of us. So if you have kids, we know just the place where you can dump them while you run and shop for presents: the Silver Spring ice skating rink. Even if your kids don't know how to skate, don't worry- there are plenty of penguins around to help them out. They are experts, after all. And you can go enjoy a glass of wine at Adega for the afternoon! Or skate with them and have a fun holiday family experience or whatever- it's your choice. I'm just the idea guy.
So finally, if you're still looking for gifts to give (#ShopSilverSpring), why not enjoy the process a little? Fenton Street Market's HOLIDAZE pop-up shop at Pyramid Atlantic Art Center has some pretty cool DIY gift classes this month including a tote bag stenciling workshop and a DIY terrarium class! Both are held on December Sundays and include some grown up drinks, so get your craft gang together and enjoy your Sunday Funday. (Am I the only one with a craft gang? No, you all must have them too. My craft gang is recruiting though, if you're in need of crafty kinsmanship.)
So to conclude this little series, HAPPY HOLIDAYS SILVER SPRING! Don't forget to tell DTSS how you really feel about that tree. 😉  
---