Kapow! We are throwing a free city-wide Easter Egg Hunt in Silver Spring. What does that even mean??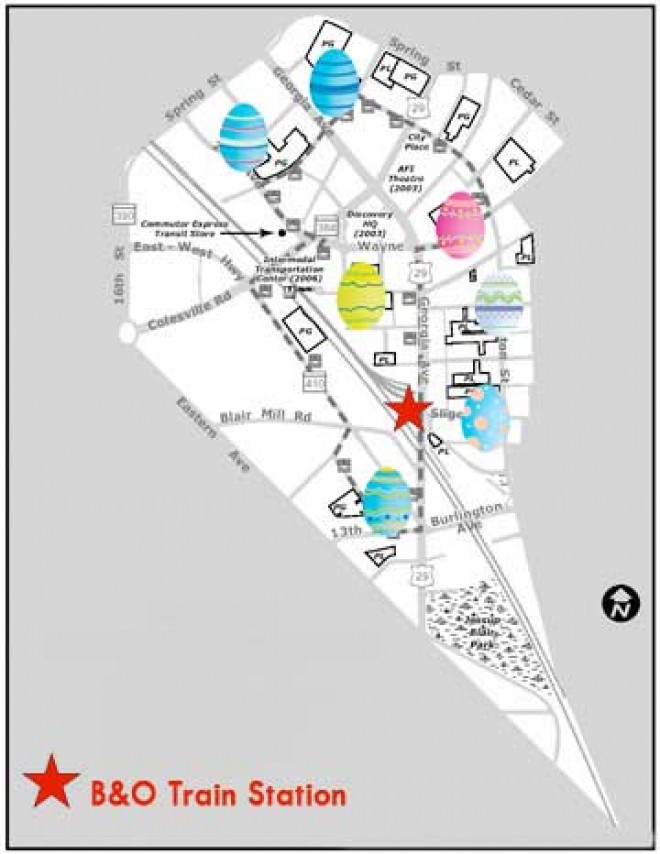 That means that we're going to hide 600+ Easter Eggs throughout the entire Central Business District of Silver Spring, and you, your friends and families are going to hunt through the area to find them and find prizes ($3000+ value). Sounds awesome? That's because it is. Check out these details:
What: 1st Annual Silver Spring Easter Egg Hunt. We'll have DJs, the School of Rock house band and a children's station.
Where: B&O Train Station – 8100 Georgia Ave. – next to the fire station, but once you get the rules there, you're going to scour the Central Business District for hidden Easter Eggs.
When: April 19, 2014 – 12PM to 4PM
Who: You, your buddies, your family, your chia pet
How: On two feet. We recommend you park nearby and walk to the B&O Train station. There won't be any parking at the B&O Train Station.
Why: Because it's fun. Because you've been meaning to discover more of Silver Spring on foot. Because you can't resist.
Participating Businesses:
Featuring art by:
David Lemen
Joanna Payoyo
Meagan Healy
Jay Payne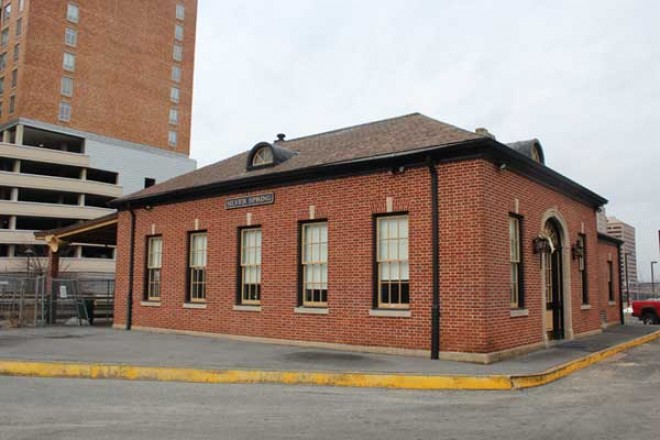 Silver Spring Historical Society president Jerry A. McCoy will be selling/signing copies of his books "Historic Silver Spring" and "Downtown Silver Spring" (with a foreword by George Pelecanos).  Both books are packed with rare vintage photographs of downtown Silver Spring and are $20 each, cash or check only.
---