Whilst engaging in the masochistic practice of reading the comments on Silver Spring Singular, a comment prompted me to realize we're not doing a very good job of noting actual business developments in Silver Spring. So taking a note from Anonymous, here is a, hopefully, ongoing piece about the latest jonts in Silver Spring.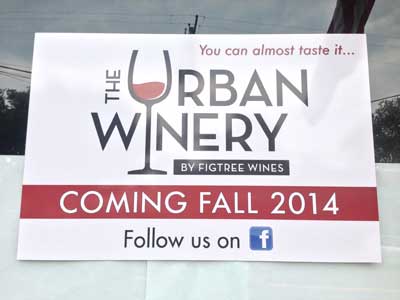 1. Urban Winery (Facebook Page) – Everything urban. Between Urban Butcher and Urban BBQ, Urban winery is the latest in the city-centric branding of Silver Spring businesses. Without a site up yet, we're a bit blind to what we can expect, but we have heard rumors that they offer wine to sell as well as wine fermenting. Either way, there's more wine, which means more tickets for disorderly conduct and more short stints in city jail while I sober up.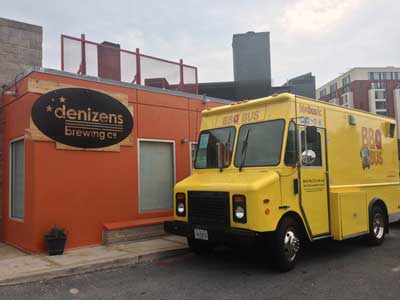 2. Denizen's Brewing – After nearly a year of beer lovers salivating, Denizen's Brewing Co. has opened their doors. While their premier offering, Southside Rye IPA was available a few weeks earlier at both Pacci's and Republic in TKPK, Silver Springers got a chance to enjoy awesome weather in their beer garden. As of 8/05, BBQ Bus will be serving their opening menu with more to come. Last night, I got a chance to try their ESB, which is a welcome new addition to their lineup. I look forward to seeing what else they brew. We've already spent a few beautiful afternoons in the beer garden. Creative Colony has hosted a few Happy Hours, and true to form, I've said several stupid things that I don't remember.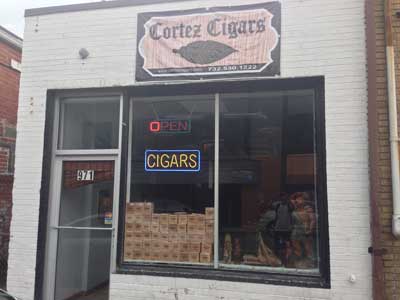 3. Cortez Cigars – A real live cigar shop in Silver Spring. Grab a stogie and do your best Eastwood impression. While we have two headshops and a hookah lounge, this is the first cigar shop Silver Spring that I can remember. As I'm no cigar connoisseur, I'd appreciate anyone telling me what I'm supposed to smoke. Just don't tell B. With Urban Winery, Denizen's and now Cortez, Silver Spring is becoming a real den of sin. Soon enough, you can expect a sock hop with kids doing their damn maquarena dancing.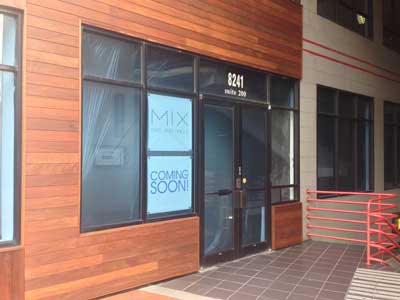 4. Mix Bar N Grille – Fans of Nicaro and 8407 Kitchen Bar will be pleased to know that Pedro Matamoros is returning with an established brand built in the far off land of Potomac. Mix Bar N Grille insinuates a different vibe than 8407 with a slightly more casual feel. It's a welcome replacement for the spot that has been empty for over a year since AT&T left it. Expect a Fall opening. Between Mix, Urban Butcher and Society, that strip of Georgia is going to be jumping in the evenings.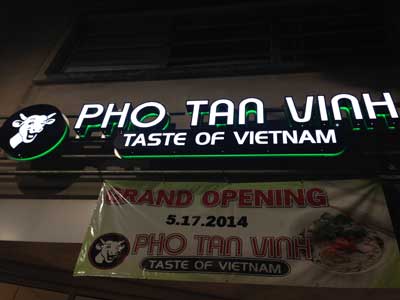 5. Pho Than Vihn – A new Vietnamese joint on the other side of DTSS from Lotus Cafe, Pho Tan Vihn has a noticeable storefront to those that frequent Colesville Road. We got a chance to stop by and are already glad that someone has finally brought Bahn Mi to Silver Spring. Other Vietnamese standards fill out the menu with rice noodle dishes, and of course Pho. The interior is beautiful, and staff hinted that there were a few of Grandmother's recipes on the menu.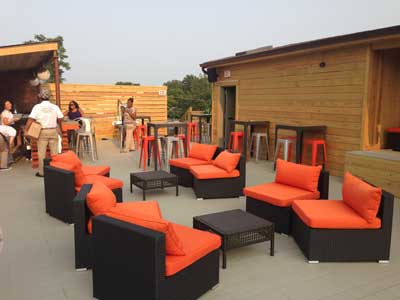 6. Society Restaurant & Lounge – Silver Spring has a new rooftop. While owned by Jason Miskiri, the owner of Society, the rooftop has it's own name, Olivia's View. This is a welcome addition, that comes just in time for us to relish cocktails through the cool months before hibernation time. Plus, my incoherent ramblings will really carry from the higher altitude.
Correction: We inaccurately described Cortez as a "Cigar Bar" since I am not smart, when it is, in fact, a cigar shop.
---