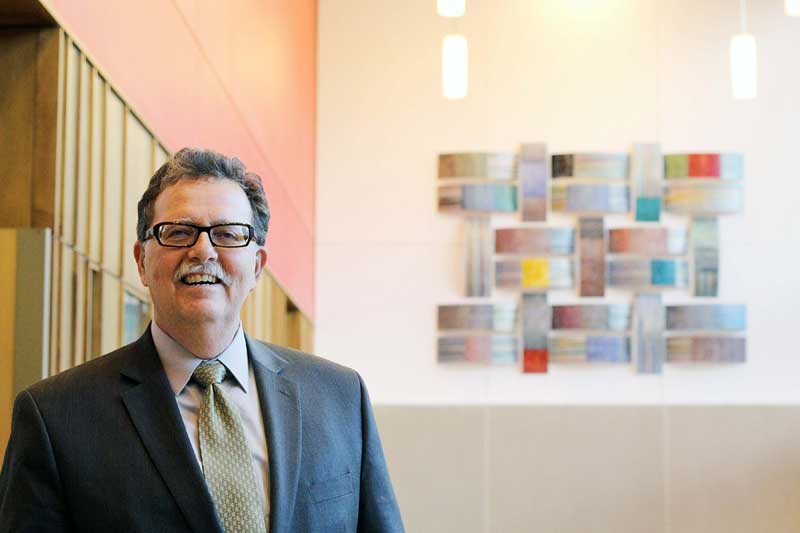 The biggest contender with Norman Lane for title of "Mayor of Silver Spring" is Reemberto Rodriguez. You've probably seen him out, whether professionally as he's fulfilling his role as the director of the Silver Spring Regional Center or casually as one of Silver Spring's biggest cheerleaders. A Cuban America, Reemberto brought his entire family from Atlanta Georgia to Silver Spring in 2004 accompanied by both overwhelming enthusiasm and a love of diversity that perfectly fit his new home.
"My life revolves around all that is happening in Silver Spring. The options that we have for work, play, and living, you don't have to go anywhere else."
Reemberto has a unique viewpoint in that he moved to Silver Spring just as the main thrust of revitalization was occurring with Discovery Channel moving in, the Peterson group redeveloping downtown and the opening of the AFI. Being witness to the huge chances that have happened to Silver Spring over the last decade seem to have bolstered Reemberto's drive to foster healthy growth of the area.
"I've seen… the partial realization of the dreams and aspirations of a lot of great people that came together to make this place happen. I say partial because we ain't done, yet."
Both an ambassador and a diplomat, Reemberto stays sensitive to the fact that communities have many different opinions and needs as they grow, but he also keeps his eye open for those opportunities when different groups have similar goals.
"It is important… to continue seeking where our agendas intersect. What are the coalitions of the moment, and what works for a critical mass of interests while respecting those that, for whatever reason, may have a different vision as to what makes Silver Spring better?"
Reemberto not only knows everyone in town, but he also knows everything that's going on at any given time. Be sure to check out his blog, Silver Spring Speaks. You can also get newsletter updates from him, and be sure to follow him on Twitter (@reemberto)
---