Bump N' Grind is helping fill out the businesses along the East West Highway corridor. Construction is nearly complete and they expect to open the first week of December. It will feature a mix of coffee and music culture and will round out Silver Spring's great vinyl offering with new music. Be sure to check the interview we did with owner, David Fogel. He's a righteous dude.
**Update** Bump N Grind will be having a soft opening on 12/17 at 5PM. Event announcement here. Their grand opening will be 12/20 and 12/21.
The promise of new, non-auto shops on Sligo Avenue has been teased for quite some time, but construction looks like a few new cafes will be opening up, soon. Sligo Cafe is well under way. The General Manager, Kevin, explained that the restaurant will be serving creative comfort food in the range of $10-20 plates. They expect to open up in 6-8 weeks, just in time for the new year.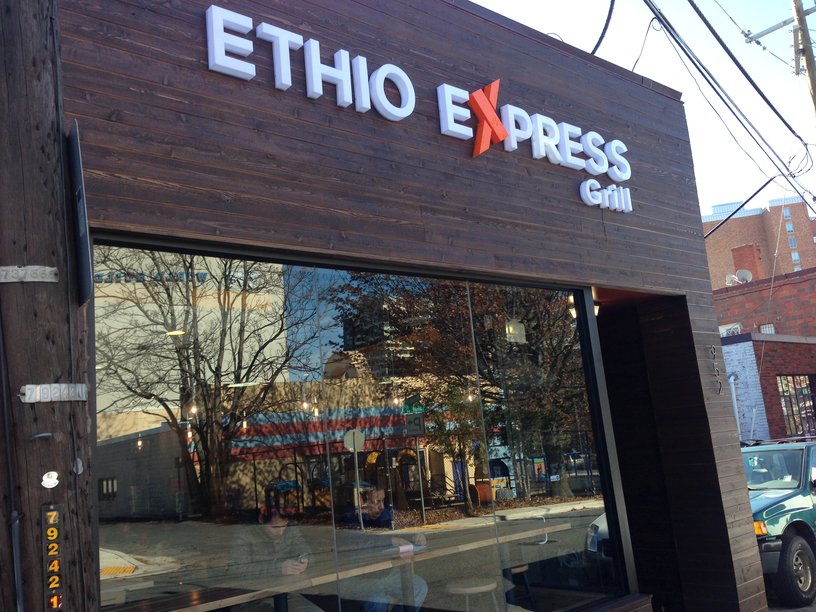 Just down the street from Sligo Cafe is newly opened Ethio Express Grill. While Ethiopian cuisine is ubiquitous in Silver Spring, the aesthetic of this new spot alone is clearly distinctive. Besides its look, "fast" Ethiopian food would also be a new take on a classic for the area.
Now open and leasing, Fenwick Apartments have been under construction for around a year since they took over the land at the old post office (which was relocated to Spring Center on 16th Street).
Residences at Thayer are completed and are leasing. There are some fancy sounding room names like, "The Matisse" and "The Picasso" (which draws imagery of the strangest room you've ever seen).
The Ethiopian Community Center of Maryland opened up in September and had an open house in September. The space is a resource for Ethiopians throughout Maryland and the obvious choice for location was Silver Spring.
Urban Winery has also started construction, and everyone is salivating at the thought. According to the owner, Damon Callis, the anticipated Fall opening has been pushed back to, hopefully, before Christmas. With the threat of a rough winter, that could mean snowshoe treks to Bonifant street for the sake of stockpiling personalized wine to make it through the season.
If you hadn't heard, Urban Butcher had a fire at the beginning of October. During the emergency, a firetruck en route also, ironically, caught fire. Originally, it was estimated that the restaurant would open back up in 2 weeks.
All Set Restaurant & Bar is going to replace the prolific Golden Flame Restaurant at 8630 Fenton Street (H/T to Just Up The Pike).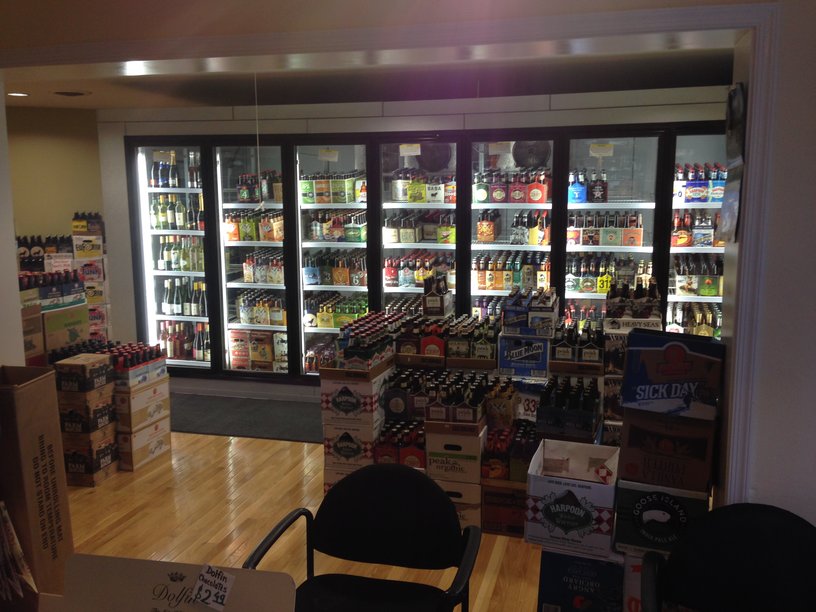 Fenwick Beer & Wine has expanded, adding a much requested refrigerator. Often heralded as one of the largest selections of beer in the area, the new addition is a welcome addition to beer afficionados.
Alas, Gebeta on Georgia Avenue has closed. Their location probably wasn't ideal for capturing foot traffic, but saying that they're closing due to lack of business would be pure speculation.
**Update** Gebeta has been replaced by Golf Ultra Lounge.
Kaldi's Coffee is expanding their location, and offering. Construction should start this December and include an expansion to the existing cafe with additional food to include burgers and fries, plus a rooftop that would include alcohol served after 4PM (you had me at "alcohol").
**Update** AG Kitchen is coming to downtown Silver Spring to take the spot that had been Macaroni Grill. Expect New York chef Alex Garcia to bring latin flair to his menu.
**Update** Office Depot at the corner of Georgia Avenue and Wayne Avenue has now closed as well. No word on what might take over the space (credit: Michael Greenberg).
Any more updates, please email petetan [at] silverspringinc.com.
---