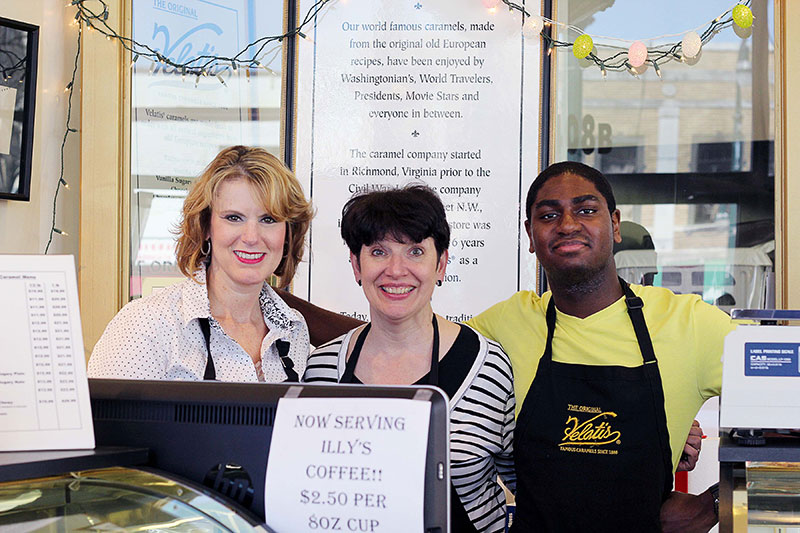 Started in 1850, Velati's is a historical business that started in Richmond, VA and spent a fair amount of time in DC before ending up in Silver Spring.
Amy Servais bought Velati's, along with their secret caramel recipe, in 1996. A DC native, Amy lived in Tampa, FL before purchasing Velatis and moving Velatis to Silver Spring, something we're all very thankful for. The brand has always held a special place in her heart, being a staple of her childhood.
"A 6th generation Washingtonian, I was raised on these candies. My Dad introduced them to my Mom. My grandmother ate these candies."
While she grew up in DC and lived out of state for a while, Silver Spring made a lot of sense for the relocation of Velatis (besides being the dopest city in the World, ever).
"The majority of our customers who ordered online were from Silver Spring… I was looking for years for the right store, so finally I found it [in Silver Spring]."
While Silver Spring is a great place to have her business, Amy has one complaint about thearea, albeit not quite as aggressively as some of our interviews.
"The buses. I know they're supposed to have their little home [when/if the transit center is complete] soon, but out on the road, they're not the best drivers."
Amy is a great representation of a business that has been embedded in the greater DC community area, and she shows that by giving back to her community.
"We try to go to each new establishment and check it out, supporting our community that we live in… When someone is local, whether it's a school, or church, or a fundraising event, we try to give a gift card or something to support."
Besides that, it's heartening to see owners love their brands and nurturing their businesses.
"It's a pleasure to come to work every day."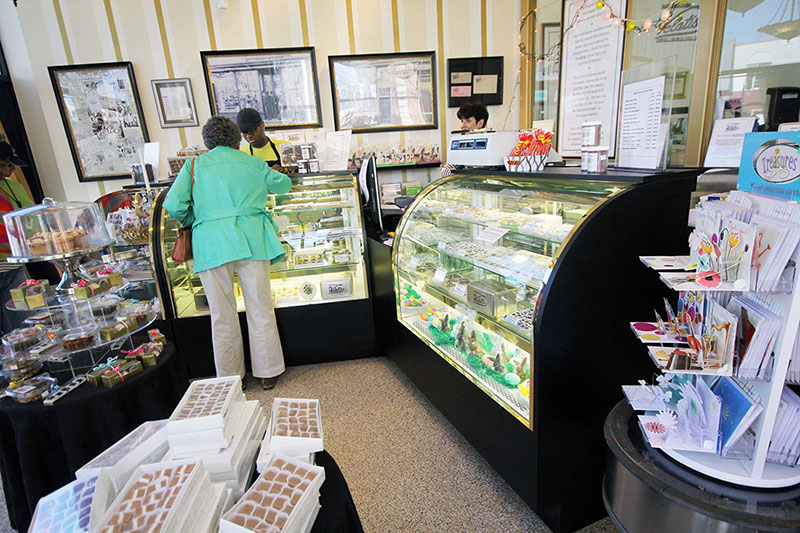 Short Documentary courtesy of Docs in Progress
---