Living well with the seasons ain't for nothing! Turns out there's a great deal of wisdom from the ancients and older generations we can use in our modern lives that differentiate what is needed in each different season for optimum wellness all year long.
We're Third Space Wellness and we're unlocking the keys to your wellbeing – this time we're talking about how to live well in spring. It's seasonal wellness tips to keep you on your A-Game year round…because each season affects the next!
Hosts for this episode are Joy Andrews, Rachel Brumberger, and Sam Dublin, the co-owners of Third Space Wellness in Downtown Silver Spring. Joy and Rachel are licensed acupuncturists and wellness consultants/educators. Sam is a yoga teacher and fitness instructor. We are bringing our experiences as entrepreneurs, teachers, wellness coaches, worker bees, spouses, friends, and pet lovers to the table.
In this episode we discuss how the shit hits the fan for tons of folks when winter turns to spring…this shows up as what we like to call "the bitchy blues" and also sleep disturbances, muscle cramps and more.
You probably know by now we love to talk about sleep, because it is so damn important! We take a bit more time to talk about what you can do for your sleep hygiene and what healthy sleep is and is not. A huge part of this is our electronics, so you will hear about how Smurfs Village and Animal Crossing have ruined our lives. Then on the fitness scene it's all about muscles, tendons and ligaments, because over winter our circulation is more concerned with keeping our organs warm…in spring it's time to stretch back out and get the blood moving again! We discuss the importance of self expression and creativity too; the snow is melting, the sun is shining brighter and it's time to be you, so the key thing is: what activity helps you express yourself?
On the food side of things we offer a listening demonstration of the difference between sour flavors and bitter flavors, because why? SOUR is the flavor of the springtime. And if you are one to get overheated when it gets warm, we'll tell you what to eat. Here's some info. about what foods are seasonal and local and here's a list of Maryland farmers markets.
We chat about our favorite tea from Antler Alchemy! Why tea? It's just so awesome – it can keep you warm, help you cool off, help you hydrate and get you some nutrients you might not otherwise get since most of us aren't cooking with that much herbal diversity.
THEN we make a huge announcement! Here's a clue. #SneekPeek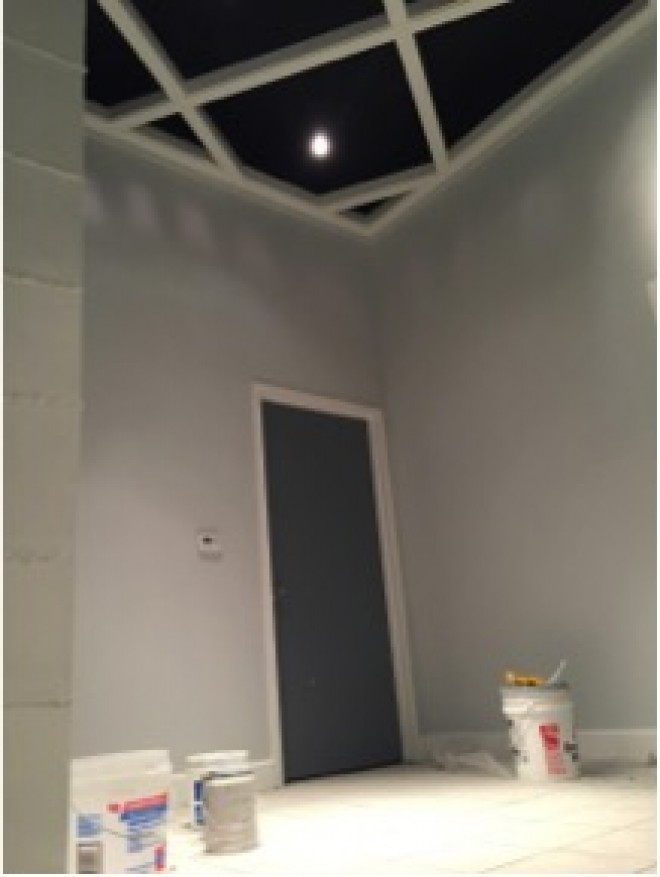 We always top it off with Q & A. This week's quest for knowledge: what do you do to get some energy during the 3:00 p.m. slump (without drugs, scary caffeinated drinks, or otherwise)? Exercise is key. Sam has some awesome options show you if you visit our Facebook page and seek out posts with #strikeayogapose. The second key is fat + protein. Why you wonder? We'll tell you. You want specs. on what to eat? You'll have to tune in!
Warning: Sometimes we use bad language. We're guilty of potty mouth (actually it's mostly Rachel).
More on your hosts and keeping in touch:
Joy just loves when you sing love songs to her, enjoys eating kale and likes taking walks in the snow. In her acupuncture practice she is amazing at asking questions that help people unlock their own wisdom. Connect directly via twitter @AcupunctureJoy.
Rachel sings love songs to Joy and Sam all of the time, makes a great pucker face when eating lemons and would rather clean a bathroom then fold laundry. In her acupuncture practice she rocks at helping validate people's experiences so they can see themselves as normal and heal from there. If you want to connect directly hit us up on twitter @ThirdSpaceWell #TSWRachel and Joy or Sam will get the message to our behind-the-times social media girl.
Sam giggles when Rachel sings to her, wouldn't eat veggies if she didn't have to and is great at using the weekends for taking great adventures. In her yoga and fitness classes she uses humor to instill a sense of empowerment (and sometimes fear) in participants no matter whether they are beginners or professional athletic ass-kickers; everyone leaves more fit, more calm and having had a few laughs. Connect with her directly via twitter @yogitastic
Questions and future topic requests encouraged! Send your thoughts or questions to [email protected] or Tweet @ThirdSpaceWell #WellnessUnlocked.
Check us out on iTunes!  Subscribe, rate us and share your comments.
https://itunes.apple.com/us/podcast/wellness-unlocked/id941906510
Find us on Facebook.
For more wellness info check out our blog.
Wellness Unlocked is produced by Silver Spring Inc. If you'd like to sponsor Wellness Unlocked or plan an event with Third Space Wellness, send email to both [email protected] and [email protected] with the subject line: Sponsor & Events with TSW.
#MovieNightcapVSWellnessUnlocked
---