As a frequent visitor of Fenton Street Market, I'm always amazed by the talent of our local community. Though most of the vendors come from all over the DMV, here are a few lovely artists that are based right here in Silver Spring.
CFJ Fine Arts
Cynthia Farrell Johnson is a personal hero. Her work is colorful, beautiful and most of all – happy. Her bright and vibrant prints can be spotted a mile away and her cards always make my holiday card mailing distribution.
Fetunwork Amedie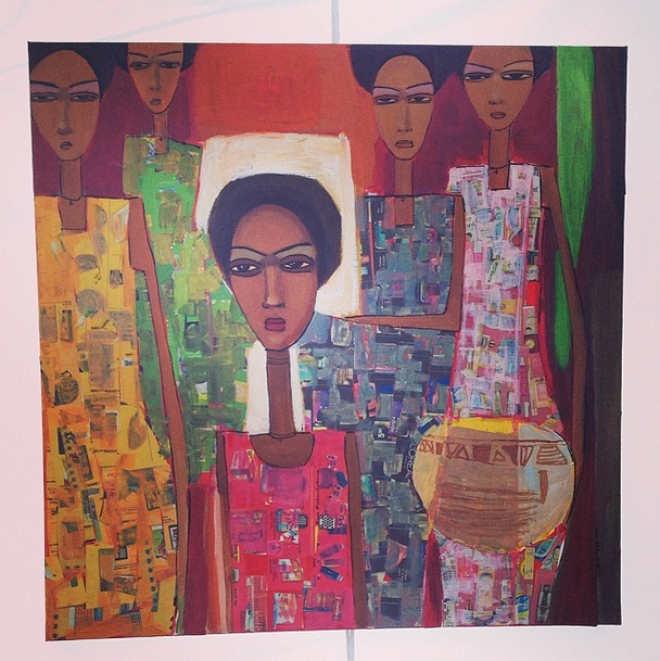 I can guarantee that you've seen the work of this Ethiopian artist. Fetunwork Amendie's work hung in the windows of the old Macaroni Grill in DTSS. Her work features lots of tall, bold and powerful looking women in colorful patterned dresses.
PainterPaige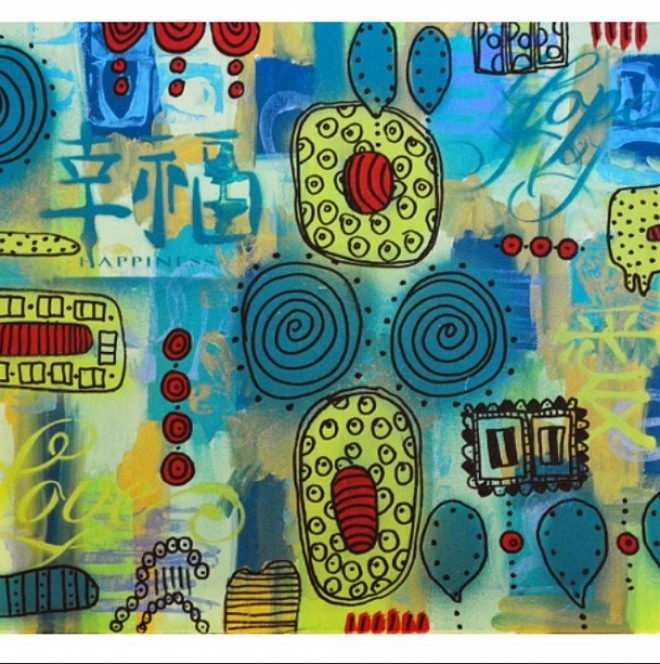 If you read SSI, you know that Paige Hirsch's work is currently on display at Space 710 at Kefa Cafe. This abstract collage artist works in bright colors and inspirational words. P.S. Have you not already declared your love for Kefa Cafe to get a free custom piece by Paige?
Rasheeda Pullen-Jirah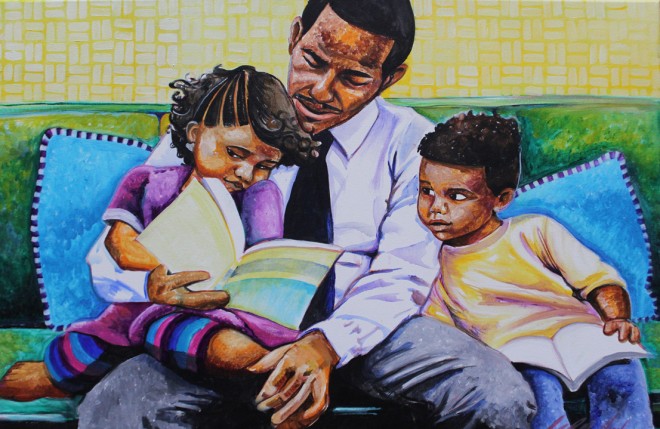 New to my personal local artist radar, I'm already in love with Rasheeda Pulln-Jirah. Her work features close ups of simple moments in life – a father reading his kids a story, a grandmother braiding her granddaughter's hair, a woman holding a cup of coffee – the best, most memorable moments of life.
---